Collaborators
New York Private Equity Forum hosts America's best investor-attended national funding venues for early and later-stage companies.In light of the recognition, the Forum has received applauds from the investment community and entrepreneurs seeking capital.Equity forums are exclusive invitation-only events designed to assemble a select group of business visionaries, entrepreneurs, angel investors, venture capitalists, investment professionals, and money managers. In addition to presenting " one-of-a-kind " private investment opportunities, this prestigious event at the Yale Club New York is designed to be an ideal setting for new business development, exchange of ideas, creation of deal flow, location of capital sources and ultra-high-end networking.
---
The Allied Academies Inc. is a corporation chartered under the laws of North Carolina. It is an association of scholars, for supporting and encouraging research and the sharing and exchange of knowledge. The organization is made up of 14 affiliate Academies, each of which publishes academic journals for researchers in various fields of business
---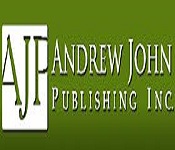 Andrew John Publishing Inc. is a trade oriented publishing house, with a sharp focus on health sciences and specializing in association and society publishing. Andrew John Publishing Inc. was established in 1997 and is a full service publishing house. Working with organizations such as The College of Audiologists and Speech Language Pathologists of Ontario(CASLPO), The Association for Public Safety Communications Officials of Canada (APCO), The Canadian Vascular Access Association (CVAA), The Canadian Society of Internal Medicine (CSIM), The Canadian Hard of Hearing Association (CHHA), Sonography Canada, Canadian Association of Pathologists (CAP-ACP) and The Canadian Association of Neurophysiological Monitoring (CANM) we have been able to offer a professional turnkey publishing service. From editorial, advertising sales and customer service to circulation, production and design Andrew John Publishing Inc. provides the highest level of quality, service and customer care.
---